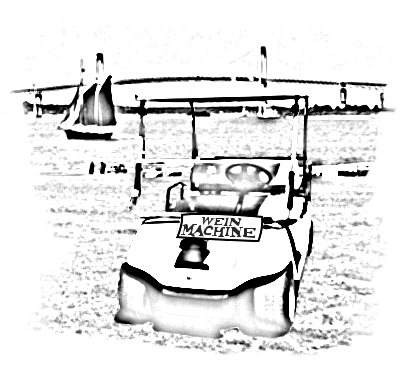 Sponsored by Natixis Wealth Management.
TICKETS ARE STILL ON SALE!
You can view the line-up and schedule here:
This year, the Fort Adams stage is now named the "Ertegun Fort Stage."
Headliners per day are:
Friday, Aug 1st, Amir ElSaffar Quintet, John Baptiste and Stay Human, Snarky Puppy.
PM
Saturday, Aug 2nd, Newport NOW Band, Gregory Porter, Jazz at Lincoln Center and Wynton Marsalis, Trombone Shorty and Orleans Ave, Dave Holland Prism with Kevin Eubanks, Craig Taborn & Eric Harland.
Sunday, Aug 3rd, Bobby McFerrin, David Sanborn & Joey DeFrancesco with Billy Hart & Warren Wolf, Dr. John & The Nite Trippers, Django Festival All-Stars featuring Samson Schmitt, Ludovic Beier, Pierre Blanchard, DouDou Cuillerier, Peter Beets & Brian Torff.
It's always a great year for Jazz and the Newport Jazz Festival is a fantastic summer get away!!!
From George Wein:

Erskine Hawkins' "Tuxedo Junction." Tommy Dorsey's "Song of India." Glenn Miller's "In The Mood." Back around 1940, at the age of fifteen, I organized a band of kids picked up from various schools in Newton and Brookline, Massachusetts. We had three trumpets, four saxophones, two trombones, bass, piano and drums. Rehearsals were on Sunday afternoons in the cellar of my parents' house, much like a rock & roll garage band would practice today. We played the stock arrangements of those aforementioned songs, by those heroes of the swing era.
Given that background, it's fascinating for me to be able to present the RIMEA (Rhode Island Music Educators Association) Senior All-State High School Jazz Band. Most states have an all-state high school jazz band, but Rhode Island has two: the Junior and Senior versions. This will be the third year at Newport for RIMEA and we've also added the MMEA All-State Jazz Band from Massachusetts, so they will all be on-hand to celebrate our 60th anniversary. (More than incidentally, the fine pianist, Shelly Berg, is the conductor of the MMEA All-State Jazz Band. He is also the musical director of The Jazz Cruise, which embarks from Ft. Lauderdale each January for a week. I am honored to say that I'll be the guest of honor in Jan 2015.)
John Hailer, Chairman and CEO of our presenting sponsor, Natixis Global Asset Management, is very enthusiastic about these high school bands and their opportunity to be seen and heard at Newport. For us, it's a privilege and a pleasure to present these groups.
In addition to the high school bands, we're happy to have the University of Rhode Island big band under the direction of Jared Sims and the Berklee Global Jazz Ambassadors, featuring tenor saxophonist David Sanchez. The musicians who have come out of Berklee and have made their mark in the world of jazz is mind boggling. We're happy to have an association with such an esteemed college as Berklee.
To purchase tickets now, please use the link below.

Don't lose the beat,
GTW
---
READ ALSO:
Gregory Porter at the Newport Jazz Festival, 2013
The Newport Jazz Festival, 2013: Introduction.
Follow Bluebirdreviews To The Newport Jazz Festival! August 2, 3, 4, 2013. Newport, Rhode Island.