Details

Written by

Bluebird
THE MATS MEET AGAIN AT BOSTON CALLING MUSIC FEST!!!
Boston Calling 2014 Photos of the Mats are HERE:
PRESS RELEASE: Boston Calling returns with a heavy hitting lineup this September 5, 6 and 7, 2014 at the city's historic City Hall Plaza [One City Hall Square, Boston, Massachusetts]. Produced by Crash Line Productions, Boston Calling will once again deliver 22 live performances this September. A limited number of tickets are still available for purchase at www.bostoncalling.com.
PERFORMANCE HIGHLIGHTS: As with the festival's three previous editions, September's lineup was co-curated by Aaron Dessner, the acclaimed songwriter and multi-instrumentalist of The National. After playing to a sold out crowd at the inaugural Boston Calling in May 2013, The National is back to headline and joining them at the top of the bill are 2014 Grammy winner and global vocal sensation, Lorde, The Replacements, back for their first Boston show since 1991, Nas, celebrating the 20th Anniversary of his debut album Illmatic and collaborating with The Roots, who will also perform their own set, and indie rock cult favorites Neutral Milk Hotel.
The Replacements Review:
The Replacements at Boston Calling, 2014: Review, Photos, Set List
More to come !
Read more: The REPLACEMENTS are CALLING! At Boston Calling Music Fest, 2014
Details

Written by

Bluebird
Sponsored by Natixis Global Asset Management
Photos by Bluebirdreviews.
Gregory Porter
The water pouring down on the crowd at Fort Adams, only seemed to awaken the spirit of light among the people waiting to see Gregory Porter. I came out early to set up and a man in the crowd told me he was waiting to see Gregory Porter, because, "He is the best vocalist - maybe in the world right now." I knew what he meant, and so did many of the people around us, also waiting in the rain.
The Grammy winner has a long history of changing the lives of audiences with his velvet soul to jazz voice. The most striking thing about him is his humility and ability to reach people with honest words and meaningful rhythms. Yes, meaningful rhythms. It seems he and his band are able to write songs that use the instrumentation to speak, as well as the words.
Read more: Gregory Porter at the Newport Jazz Festival, 2014
Details

Written by

Bluebird
The Newport Jazz Festival Celebrated 60 years of historic music. Reviews of multiple artists will be posted on the website soon.
Here are a few photos of performers from Saturday's stages:
Gregory Porter
Details

Written by

Bluebird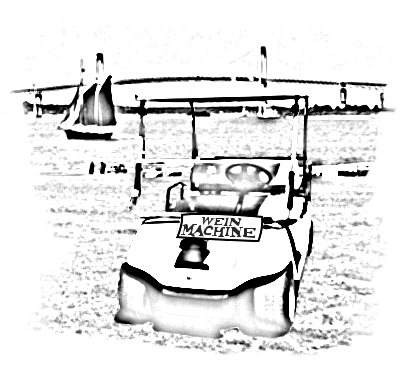 Sponsored by Natixis Wealth Management.
TICKETS ARE STILL ON SALE!
You can view the line-up and schedule here:
This year, the Fort Adams stage is now named the "Ertegun Fort Stage."
Headliners per day are:
Friday, Aug 1st, Amir ElSaffar Quintet, John Baptiste and Stay Human, Snarky Puppy.
PM
Saturday, Aug 2nd, Newport NOW Band, Gregory Porter, Jazz at Lincoln Center and Wynton Marsalis, Trombone Shorty and Orleans Ave, Dave Holland Prism with Kevin Eubanks, Craig Taborn & Eric Harland.
Sunday, Aug 3rd, Bobby McFerrin, David Sanborn & Joey DeFrancesco with Billy Hart & Warren Wolf, Dr. John & The Nite Trippers, Django Festival All-Stars featuring Samson Schmitt, Ludovic Beier, Pierre Blanchard, DouDou Cuillerier, Peter Beets & Brian Torff.
It's always a great year for Jazz and the Newport Jazz Festival is a fantastic summer get away!!!
Details
Written by: David N. Boyer
Photography by: David Boyer Photography
(aka: "Bippy" Cartoonist / Caricaturist)
SPOILER ALERT! Yes, I'm going to be clever here and give you the ending first! If you really like Jazz, or enjoy seeing many venues with a very wide range of music, don't mind crowds over 185,000 plus, being swept in the undertow of a large mass of concert goers rain or shine, then plan on attending the 14th Series 2015 Xerox Rochester International Jazz Festival (XRIJF) June 19-27, 2015. The concert producers realize they have the trust of many people to stage and schedule some of the best music genres and performers from all over the world. Many performers have Rochester and Western New York roots. Almost no concert goer walks away disappointed. Thousands are impressed with their spirits recharged to experience this internationally known jazz festival year after sell out year. Concert enthusiasts can order tickets or club passes early at the jazz festival website www.rochesterjazz.com.
An Interview with Chet Catallo of Spyro Gyra:
This year, everyone in jazz was celebrated at the XRIJF. From a student trumpeter, taught by Bob Sneider at the Eastman School of Music, to a major record album performer and composer, Chet Catallo of Spyro Gyra, the wide range of music presentations was exciting, and the talent was consistently excellent.
Originally from Buffalo, New York and now with, Chet Catallo and the Cats, Chet was kind enough to give us a candid interview. We were very humbled and grateful to Mr. Catallo! You can follow his music on www.ChetCatallo.com. Watch the award winning Chet Catallo, of the well known jazz ensemble, Spyro Gyra, talk about his music writing, new projects, and the Xerox Rochester International Jazz Festival:
Read more: The 13th Series 2014 Xerox Rochester International Jazz Festival (XRIJF)