Details

Written by

Deb Hebert
I've just finished watching the latest musical offering from Mr. Joe Bonamassa. "An Acoustic Evening at the Vienna Opera House" was released today and is available on two disc DVD, BluRay and CD format. Purchases can be made at most large retail music stores, at on-line music sites or via the artists official website.
My first impression: Mr. Bonamassa is elegant and deserving of headlining this historic venue. His classically trained guitar skills are prominent on each of the newly arranged songs, as four, handpicked and culturally diverse, musicians from Ireland, Sweden and the USA add their own unique spice to the audible brew. An Irish bango, mandolin, baby piano, accordian, glockenspeil, Nickelharpa and various ethnic percussion, create a colorful and worldly sound.
As you will see, the official trailer is designed to be a teaser and is no replacement for actual viewing of the full-length feature. I highly recommend purchasing this DVD as soon as possible.
Look for my full review in the days to come.
Yours in music,
DebFromMaine Hebert
Get a free song download of Athens to Athens until April 20, 2013.
Details

Written by

Bluebird
March 19, 2013/Earache Records
We were honored to preview, HEAD DOWN, the fourth studio recording of LA rock Band, Rival Sons.
Started in 2008, fans have compared them to Cream, Steve Miller, The Who, The Black Crowes and our beloved , Led Zeppelin.
This groove inspired, world harmony making, all out jamming quartet, will rock your house!
Rival Sons are: Scott Holiday (guitar), Robin Everhart (bass), Mike Miley (drums), and Jay Buchanan (vocals).
HEAD DOWN is an eclectic collection of great musicianship.
And with a global tour in the works, the band is just getting started.
Details

Written by

Bluebird
"Gotta Get Over," from Eric Clapton, who is touring this Spring, was released this week from his new album, Old Sock.
Details

Written by

Bluebird
We love the Alabama Shakes, and Brittany Howard is taking the recording world by storm. Grammy nominated Best New Artist, Best Rock performance (Hold On), and Best Recording Package for the debut album, Boys and Girls, Howard is just getting started in mesmerizing audiences, as she belts out her naturally hip voice. Ghana to Nashville, singer-songwriter, Ruby Amanfu joins her in a great collaboration, which will be released on Third Man Records, a label produced by Jack White.
(Read More to Listen!)
Read more: Brittany Howard and Ruby Amanfu release a single on Jack White's label Third Man Records: I Wonder.
Details

Written by

Bluebird
Biography/Press Release: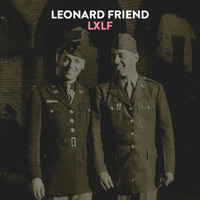 February 25, 2013
Leonard Friend is the R&B/Pop persona of musician/songwriter/producer Alex Feder. After the demise of his previous band, The XYZ Affair, Feder moved from Brooklyn to Los Angeles and Leonard Friend was born. Since launching the project he has received acclaim from Nylon Magazine, MTV Buzzworthy, Stereogum, Consequence of Sound, DJ Booth, and many more. His second EP, LXLF, was released on February 25th.